I figured I should update "everyone" on the workouts that I have been doing the past month, since the Self Mag's Drop 10 workout was completed (I could have went on with the new workouts, but I did not). I certainly haven't stopped exercising, even though I'm not losing the weight I wanted, I feel better and I notice changes happening!!!
So, what have I been doing?
Week of May 13 – 19
This was the week right after the 5 weeks of Drop 10, so I kept it light (also we went on a mini-vacay that weekend). I did TWO strength exercises on Tues and Thurs, and that was all. One was an hour long, the other shorter.

Week of May 20 – 26
While we were at Epcot on the 20th, I wore my pedometer to see how much walking we did. It came out to 9.02 miles in 3 hours, 53 minutes, and 2 seconds. Phew! This is why when you got a theme park it is imperative to wear proper shoes and be prepared to walk MILES!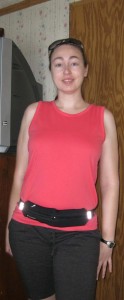 I also did 3 purposeful exercising walks (since shin splits are still bothering me) – Wed: 2.4 miles, Thurs: 2.89 miles, and Sat: 3.75 miles.
Week of May 27 – June 2
I did two walks and 4 days of Jillian Michaels 30 Day Shred. This was the week, I decided to (re)start the video! The walks were Sun 2.43 miles and Wed 3.26 miles.
For 30 Day Shred I am using 4lb, 3lb, and 2lb weights depending on the arm exercises.30 Day Shred days were Tues, Thurs, Fri, and Sat.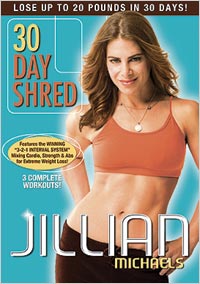 Week of June 3 – 9
I did 30 Day Shred days 5 thru 8, a walk, and other exercises.
Sun – no exercise
Mon – 30 Day Shred and 3 sets of 12 of Sumo Squats and Side Planks
Tues – no exercise
Wed – 3.62 mile walk and 30 Day Shred
Thurs – stretching and strength exercises (my hip was hurting BAD this day, but only made worse instead of better)
Fri – 30 Day Shred (I started modifying some of the moves because of my shins splints)
Sat – 30 Day Shred
I'd like to get up to 5 days of 30 Day Shred a week, but we'll see. I am happy I am keeping up with the video…and my try each level to get me through the hot summer. I like that 30 Day Shred is 3 min strength training, 2 min cardio, and 1 min abs. I do like when I take the time to supplement with more workouts in the week, so I'll keep trying to add walks and other moves, too. The only thing that bothers me are my shins splits (I am not sure why they won't heal, I do try to keep impact on them to a minimum) and days I don't drink a lot of water, I realize make my workouts more sluggish. Things to work on!