I noticed that Jetpack wanted to let me know about how my blog did in 2013 and I thought that could be interesting. Might be more interesting to me than you, but why not check out below…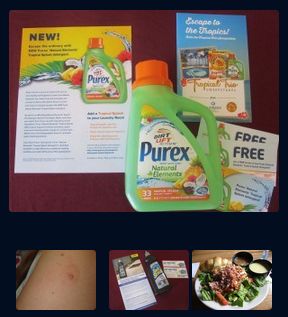 Jubar Sharing 2013 Facts:
Viewed nearly 3,400 times in 2013! Wow!
I posted 41 new posts, bringing the blogs total posts to 154!
The busiest day of the year was April 11th.
The Top 5 Posts of 2013 (i.e. most visited):

Search terms that found me included: hilton grand vacations, hilton grand vacations presentation, durex crowdtap, paranormal state, and suntrust cinema. Interesting.
Visitors to Jubar Sharing came from 60 countries around the world! Top three were United States, Canada, and United Kingdom.
Thanks so much to everyone that reads my blog and comments! I really appreciate all the love! Speaking of which, my top 5 commentors are: Lora S with 12 comments, Amy O with 8 comments, Paula @EatWatchRun with 6 comments, Amanda R with 5 comments, and Nancy with 5 comments.
Woo! Here's to making 2014 a wonderful blogging year! Hope so far you are enjoying my 2013 Movies Watched and my Hersheys Chocolate Spread Review!
Look for a new Purex product giveaway soon!