January's movies included plenty of rewatching, but still lots of movies I've never seen. I can't say they were all great movies, but they pass the time…and some are definitely surprising. Ahh, Netflix the things you help us find.
13 Going on 30 (own/rewatch) – This movie is so gosh darn cute, I just love it. When we are younger we wish to be an adult so bad, and then once we are an adult, we often realize we shouldn't have wished to get there so fast! Sometimes you realize things weren't so bad, and that if you knew more about it, you could go back and have done things better. I do really like Jennifer Garner and Mark Ruffalo in this movie.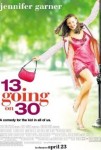 Disney's Robin Hood – I didn't watch this whole-heartedly and I do wonder if I ever watched this as a kid. It's alright, but didn't pull me much.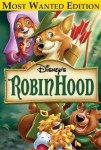 How to Lose a Guy in 10 Days (own/rewatch) – I don't know why, but I do love this movie! I'm not a huge Matthew McConaughey fan, but I do think this one is done well.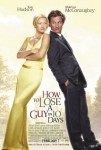 Paradise – This movie was interesting…about a woman that lost her faith after surviving a plane crash, but is now covered with burn scars. She decides to go to Las Vegas and do everything her faith never allowed before. She definitely finds some fun, learns about life, and somehow survives some eek situations. All for the good of her.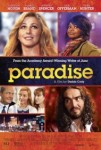 Lilo & Stitch - Can you believe, I had never seen this movie? Well, I liked it, it's very cute.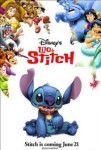 Syrup - The world of marketing and back-stabbing…hmm. Can't say I loved this movie…but I guess I liked it enough.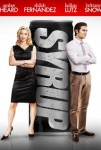 Overnight - The concept was interesting, two people meeting on a red-eye flight and having this fast-paced romance and break-up. Do they actually end up together? You'll have to watch. Although, I could tell you, but I will say, I only half felt their passion for each other. I did like some of the other passenger interactions and growth, though.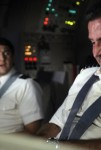 Just Like Heaven (own/rewatch) – Another movie I own with Mark Ruffalo and it's another romantic movie. He does those well, amazing he's also Hulk! This one he pairs up with Reese Witherspoon. It's a supernatural romance that comes back into natural with the panic of saving her!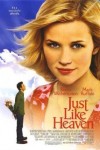 Wimbledon (own/rewatch) – I bought this movie because it was in a $5 bin, and I liked it. The trill of love and trying to win at love and tennis.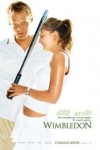 Guilt Trip – Seth Rogan and Barbara Streisand pulled me…an unexpected cross-country trip with him mom…finds out some interesting things about his father. I liked it alright..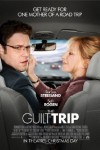 Stargate (rewatch) – I have the movie poster, but I actually couldn't remember the movie, so I watched it again. I liked it, but not sure I liked it as much as I did when I was younger. Still cool, though.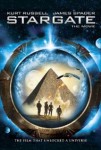 Duplex - Ben Stiler and Drew Barrymore…and thought why not? A couple finds the perfect rent-controlled apartment in New York and buy it….thinking they can get rid of the upstairs tenant and they will have a house. Oh…the craziness that ensues….and you'll never guess how it ends! Hah, or maybe you will. It was fun at times, but ridiculous at others…and when you think my golly no way…you'll see in the end.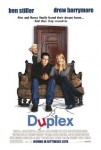 Spaceballs (own/rewatch) – Love this movie, but I try to only watch once or twice a year, due to knowing just about everything that is going on. Hah.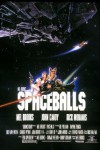 I Give It a Year – Well, they meet, they get married fast, and then reality sets in. Will their marriage last? Their therapist isn't that good, but says make it to a year and see. So, they do, but, do they actually last? Oddly enough, I think it ends how you want it to.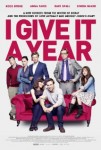 Slightly Single in LA – Cute concept, but, honestly the chemistry of the two is very lacking, even though the whole movie is wanting them to get together. Ah, well, spoiler, they do.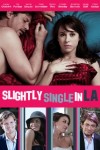 Life Happens – Actually a lot cuter than I thought it would be. Party girls, and one has a baby. Wants to get back into it, but life has other plans for her. Happy ending, yes.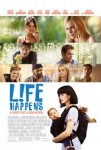 Men in Black (rewatch) – This movie is very fun to watch.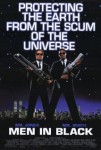 The Rescuers (probably rewatch/only half) – I wasn't really watching this…and I'm sure I watched this when I was younger, but I don't really remember. Might have to try again another time.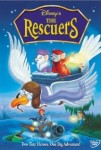 Happy Gilmore (rewatch/mostly listen) – This was put on while we did stuff around the house, and so off and on I watched it. It's funny, it's ridiculous, but isn't that why one watches this?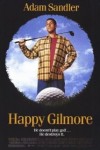 That's What She Said – This wasn't what I expected, it was raunchy, it was ridiculous, but in the end all turns out well. Just remember yogurt works best.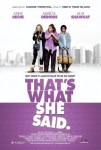 Zach & Miri Make a Porno – I've had this in my Netflix list for a while, and finally watched it. Well, it was silly, it was funny, it was a little uncomfortable at times, but in the end…all turns out for the absolute best.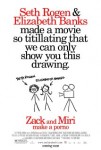 Backwards – An alright movie about a woman who has to learn what she wants out of life after not making the Olympic team a second time.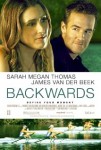 The Bouquet – A sweet little movie about estranged different sisters that must come together to bring the family flower business back from failing after their father passes away.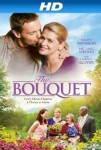 Kronk's New Groove – Watched this half-heartedly over two different days and it was alright.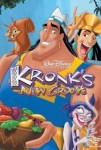 Stuck in Love – A movie about a family where the father is divorced, but still loves his ex. His children are trying to grow up. All three are writers. It's painful at times to watch the father go through what he does, but really it does pay off in the end. And, the kids grow up and learn about themselves. I did like this movie.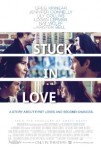 Geek Charming – Cute lil high school movie about the Geek and the Popular Girl. Guilty pleasure for sure, but in the end, I do think it was very cute.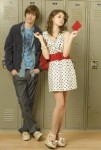 What Rats Won't Do – I didn't pay attention to this completely, but what I did, I was blah about. In a relationship, but then things get shook up when meets another guy that really shakes her…and then as you can imagine, makes one question their relationship. How does it all end up, well, I'll just tell you, she breaks up with her guy and ends up with the other guy. Ta da.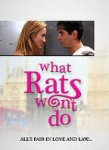 Drinking Buddies – I don't even know why I stuck this movie out. I didn't really like it….and what you think is going to happen, doesn't.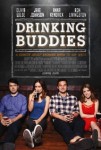 Friends With Kids – Another movie that was in my Netflix list a while, and was pleasantly surprised by it. I liked this movie and the chemistry. Friends to friends with kids to …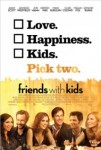 National Treasure (own/rewatch) – I'll admit I used to have a soft spot for Nicolas Cage, though it is more now for his younger years than as he ages, perhaps due to plastic surgery. I'll digress on that. Anyway, this movie is fun…I like adventure movies.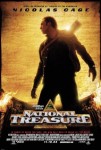 National Treasure 2: Book of Secrets (own/rewatch) – Of course, I like adventure movies and I do enjoy the second installment…and I'll refer back to my soft spot for Nicolas Cage. Heh.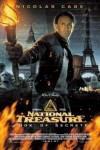 They Live – Aliens disguised as humans that make you sleep and buy things. The story is interesting, but some of it was cheesy. I definitely can see the allure.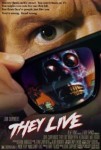 Sharknado - When I saw it in Netflix I added it to my list to one day watch, finally did to see what all the hype was about. Well, it was super cheesy, super not believable, and well just bad all around. HA! I guess that's why some people loved it! Sharks swallowing people whole…yep one realizes in the end that is a good thing. Shooting sharks out of the sky, yep you can do that. Probably won't ever watch again. Glad I was working on my blog while watching this movie.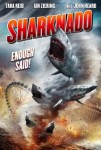 The Lost Medallion – Movie about kids being the heroes. It was alright…more for kids I'd think.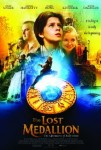 The Core – A Disney movie that I have not watched, and finding there are a lot of them. This one never caught my eye when it came out, but we decided to watch it and actually liked it. Definitely a good family movie.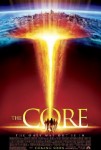 Ceremony – Friends go on a weekend trip…but one has a secret…they "crash" a wedding…the secret is…the one had an affair with the bride-to-be. OK movie…things to be learned…and all ends well.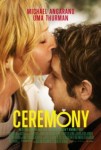 Lovelace – I kept seeing this in Netflix and got interested in Linda Lovelace's story. Some say she lied, but did she? The movie starts out showing the life others saw her live, then goes into showing the life she says she lived. Very interesting and sad story.
The Addams Family (rewatch) – It had been quite a while since I watched, so it was fun and I had not remembered too much.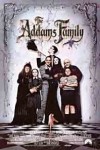 Connected – Documentary about technology and the hold it has on us for good or bad…and thoughts on love and death, too. It was pretty interesting.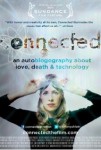 Craigslistjoe - Documentary following Joe as he makes a journey across the country by only using Craigslist to find jobs, rides, places to sleep, and food. It was interesting, but I wonder if everyone would have the same experiences. Was he just lucky, or are most people actually pretty awesome?