Purex Insiders has provided me with another product to review, Dial Deep Cleansing Hand Soap! They also provided me with coupons to hold a giveaway so potentially YOU can try out the product, too!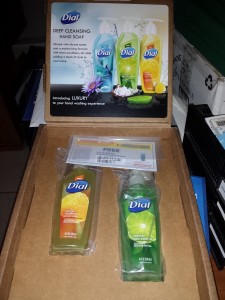 THE PRODUCT
The NEW Dial Deep Cleansing Hand Soap brings luxury to your hand washing experience. These premium soaps feature vibrant scents with a gentle micro-scrubber formula that smooths and moisturizes the skin. The scents are water blossoms (invigorating with a crisp floral scent inspired by aquatic botanicals), coconut lime verbena (brightens your day with juicy and tangy citrus), and yellow raspberry & black sugar (refreshes your senses with a tart and rich sweetness).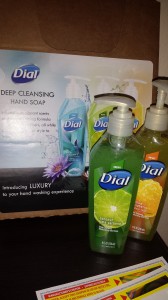 REVIEW
I received the coconut lime verbena and yellow raspberry&black sugar scents to try. The yellow raspberry&black sugar has more of a citrusy raspberry scent to me, but also sweet. It's nice. You can really feel those micro-scrubbers when washing your hands. It feels very refreshingly moisturizing and leaves my hands smelling great. The coconut lime smells like you'd expect, but a bit like a candy. I imagine it will feel the same using. Definitely like!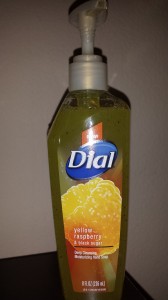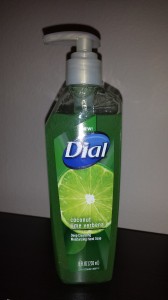 GIVEAWAY
THREE lucky winners will each receive ONE Dial Deep Cleansing Hand Soap Free Product coupon (up to $3)! The Jubar Sharing giveaway ends on 3/18/14 at 12:00am. If you win, you must respond within 24 hours with your mailing address, or a new winner will be chosen. The coupons expire 3/31/2014, so I want to get them out ASAP, so you can get your free product!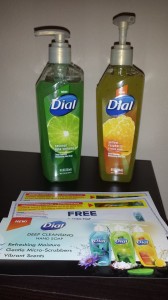 Enter in the Rafflecopter application below. Good luck!
a Rafflecopter giveaway

**The Dial brand provided me with a sample of Dial Deep Cleansing Hand Soap in exchange for a product review. However, all opinions expressed here are my own.**