March movies were an equal parts movies and documentaries. I'm definitely back into my documentary phase. This includes Ted Talks and watching youtube channels – vlog brothers, SciShow, and Veritasium. I really enjoy learning and highly recommend those three channels if you enjoy learning, too. I might later do a blog post about my further thoughts on the channels, but for now here are the March movies and documentaries I watched.
Airheads (maybe rewatch) – I was in the mood for a 90s movie and this did not disappoint and also had my late 90s crush of Brendan Fraiser in it. I really can't remember if I ever saw this before, but somehow I think I must have. Things sure get out of hand in a radio studio, but phew…sort of work out.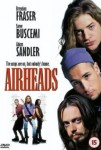 Ferris Bueller's Day Off (rewatch) – It had been quite a while since I'd seen this movie and just as fun as always…but amazing what one doesn't remember! Like Jennifer Grey being the sister and in a lot of the movie! Some of the things no one would get away with now…like the principal going to Ferris's house!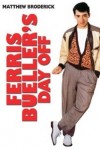 Down Periscope (maybe rewatch) – Another movie I must've seen before, but can't really remember. Pete said it was hilarious…and actually it was. Heh.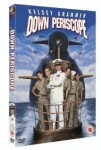 Legally Blondes – Twin cousins of Elle move from England to CA with their father to start a new life. They live in Elle's house and attend her former boarding school. Of course…things go wrong and aren't as easy as things were for them in England…and then, of course, one twin must defend they other twin in a school trial. It's cute, but more a guilty pleasure.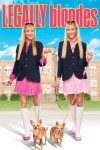 The Lifeguard – A woman (Kristen Bell) wants to restart her life, so she moves back home to figure things out and takes on her college job of a lifeguard. Well, things aren't always that easy…and really get kind of complicated…when she has a relationship with a boy in high school and well, she's like out-of-college and had a job and everything. Luckily things work out alright for her in the end, but ya…they touch on jail and job losses and my-oh-my…ain't life complicated. It was dark…and slow at times…and sad other times.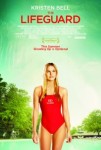 Fifty Pills – A young man must sell 50 pills that his roommate left behind in order to pay for his next semester of college. If only that was so easy…turning drug dealer has it's disadvantages for sure. And, to make matters worse the girl he's interested in…ya she doesn't think he should do it…and he lies at first, but she finds out…but haha in the end it all works out. It's an okay movie and was the second one of the night with Kristen Bell.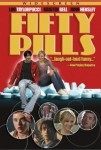 The Sweetest Thing (rewatch) – Cameron Diaz, Christina Applegate, and Selma Blair star. I know I went to the theater to watch this movie when I was in college, but hadn't seen it since. It was a fun movie to watch…party girl can't get a guy she meets at a nightclub out of her head…so her and friend try to track him down…oh oh…hijinks ensue! Then, she finds out it was HIS wedding and not his brother's that he was going to! D'oh! Of course….it's a cute romantic comedy and all ends well that is supposed to!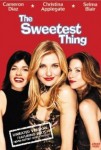 The Real Story: Indiana Jones (documentary) – This gave examples of men in the early 1900's who could have inspired Lucas and Spielberg in creating Indiana Jones. The possibility is there, but none acknowledged by either.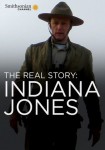 Secrets: The Turin Shroud (documentary) – This went through the many ideas about the Turin Shroud and how it came to be…that was pretty interesting. Still up to debate to many, but also, still the burial shroud of Jesus to many.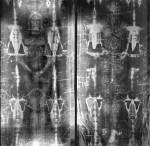 Mystery Files: Leondardo DaVinci (documentary) – This was saying that DaVinci was not the first to have the ideas he did…that he was only improving upon others, or even noting they were someone's. Hmm…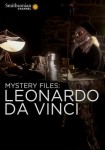 Mystery Files: Alexander the Great (documentary) – This was about Alexander the Great, but I think I wasn't paying that much attention…with it being a Mystery Files, more than likely was speculation about something rather than fact.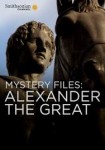 Mystery Files: King Arthur (documentary) – This was more about the potential inspirations for the story, and not saying that King Arthur existed. Elements of King Arthur can likely be found in some, but who knows if really they were the inspiration…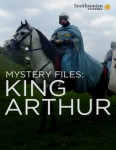 Secrets: Richard III Revealed (documentary) – This was about finding Richard III's skeletal remains under a parking lot in England. I remember reading about it last year, so it was neat to hear the whole story. Quite amazing that they actually found his remains and that it turns out, he was indeed a hunchback.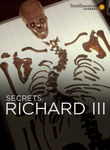 Mystery Files: Pope Joan (documentary) – Was there ever a woman that was Pope? Some say there was, religion says there was not. I'm skeptical…and do think it's more myth than reality. It would be very cool to find out this was true, though.
 The Woman Who Wasn't There (documentary) – This was wild, I had no idea a woman totally convinced people for years that she was a 9/11 survivor and was so involved with everyone! She's a sociopath that really lived a lie, but it caught up with her and now no one knows where she is. Pretty fascinating, but understandable that it was very upsetting for actual survivors to find out she lied to them when they had befriended her and let her into their lives.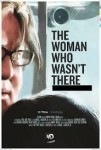 Mystery Files: Marco Polo (documentary) – Did I really watch this? Honestly, I don't remember enough and don't think what I do was enough to watch again. If Marco Polo interests you, check it out on Netflix, though! It's short!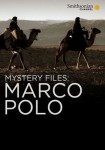 Secrets: Golden Raft of El Dorado (documentary) – Around a golden raft that is said to come from El Dorado….did it really exist? Interesting arguments.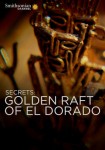 The Croods (rewatch) – I liked the movie the first time I saw it, but no joke I loved it the second time! Cute caveman family has to change from hiding from everything to going out in the open when they meet Guy and their world changes. All the character are great, it's funny, and I personally LOVE Belt and would have that big cat as a pet! I'm going to think about owning this.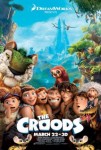 The Avengers (rewatch) – I own this movie, but actually watched on Netflix because it was there. Still great, action-filled, but of course, some moments that are not believable that they truly survived. I can believe Captain America, Hulk, Loki and Thor can survive anything. I can only sort of believe that Iron Man can survive lots. I cannot believe that Black Widow, Hawkeye, or really any of the humans with no super powers can survive as much as some do. Anyway…still love the movie and look forward to The Avengers 2!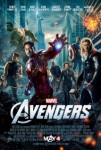 Thanks for reading! I'd love to know if you watch documentaries?