Crowdtap and Old Navy did it again! I was able to get a free Old Navy Active wear top and a bottom last weekend! And, I once again I could share with a friend, this time I took Paula (you really should check out her blog, Eat, Watch, Run), who loves to work out!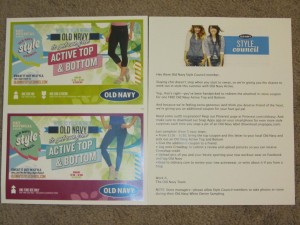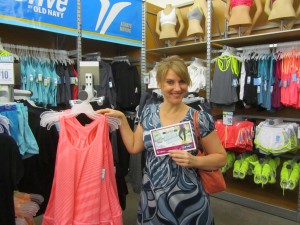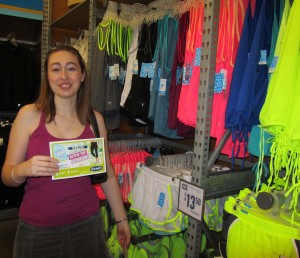 We met up at our nearby Old Navy, and I gave her a little bit of information about the Crowdtap free Old Navy clothes, but she had read my blog posts before, so it was quick. Then, off we went to find the Active wear.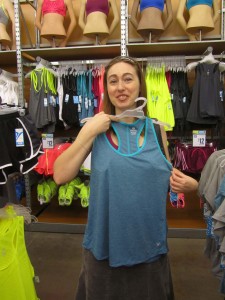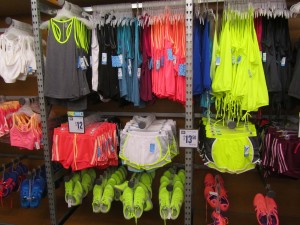 We took a couple of pictures, and then, just grabbed any and all tops and bottoms that we wanted to try on. Below are all the ones I took to try on!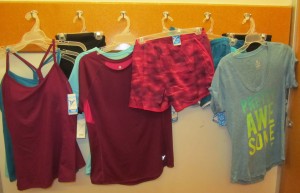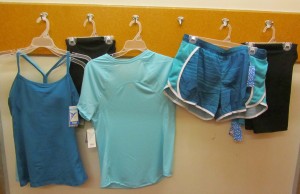 Then, we went to try on our finds and take a bunch of pictures. I only grabbed shorts and capris for bottoms, since it's summer and I have plenty of workout pants. With it being basically summer in FL already, I went with tank tops and t-shirts to try on. Paula, pretty much grabbed similar styles, but different colors.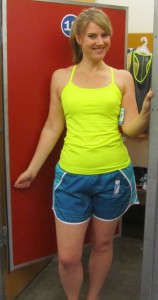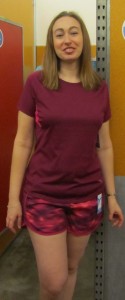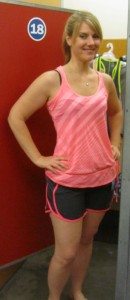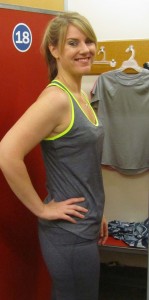 Of course, we figured out which Active top and bottom we'd take home for free, but we also both took home a couple extra items. I took home the maroon & pink shorts, a matching maroon tank (not pictured), the Pretty Awesome shirt, and the blue tank I didn't try on, but held up. Who can resist Old Navy?
I should mention that I absolutely love Old Navy ActiveWear…it always fits so wonderfully. They have so many color choices and styles available for everyone! I really love the way their ActiveWear feels.
Thanks to Crowdtap and Old Navy, I was able to get a free Active wear top and bottom and share with a friend!