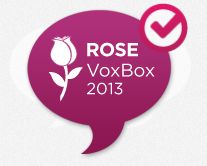 I joined Influenster earlier this year and have had the pleasure of receiving my second box in November. This one was called the Rose Vox Box and it included some wonderful products for me to try out. PS – Ask me if you want to join Influenster, I can email an invite to you.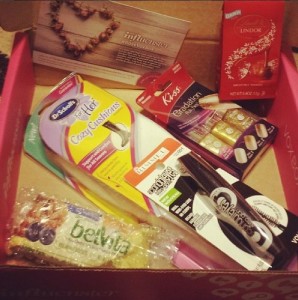 1. belVita crunch Breakfast Biscuits (Retail for $3.69 for a box of 5 packets of 4 biscuits): They are made with delicious ingredients and carefully baked to release steady energy that lasts all morning long. They are a good source of fiber and B-vitamins, contain no high fructose corn syrup, have 18-20 grams of whole grain per serving and taste great – perfect for on-the-go.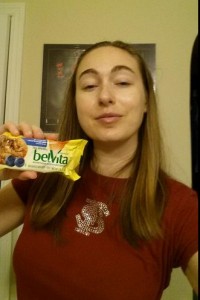 My thoughts: I was skeptical of a breakfast biscuit..but when I taste tested it…it was delicious! I received the Blueberry flavor and I would indeed buy these.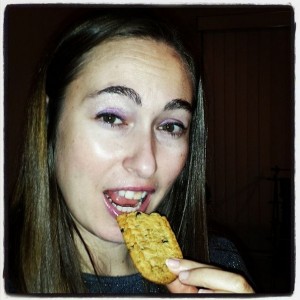 2. Kiss Graduation Polishes (Retail for $6.99): Quick and easy to apply in three easy steps, you will end up with a mani filled with glitter and shine in no time! Available at Walgreens in 4 colors (Film Noir, Exposure, Big Break, and Freeze Frame).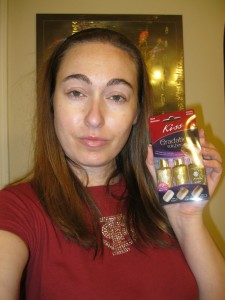 My thoughts: Honestly, I wasn't sure about the color I received – Exposure, but I thought I would give it a try when I had an event to attend. It was so easy to use and follow the three steps. I ended up LOVING this manicure! And, I even received a compliment from a friend. Seriously, so easy and pretty! I definitely hope they make these in more colors eventually.
3. Rimmel London Scandaleyes Retro Glam Mascara (Retail for $5.99): The 60s are back in full swing with a thicker, fuller, wide-eyed look! This brings you a bold, wide-eyed look, fanned out volume, and no clumps for lashes that are up, out, and over the top!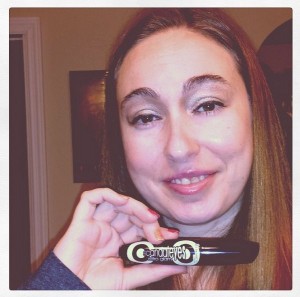 My thoughts: I waited to use these until I saw some reviews and then…WOW. Seriously, there was no clumping, and so easy to apply. Really made my eyes pop…just luscious. Might be my favorite mascara at the moment!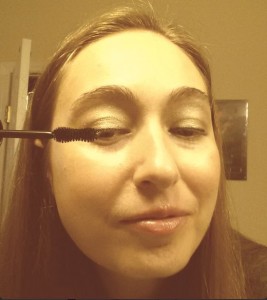 4. Lindt LINDOR Milk Chocolate Truffles (Retail for $3.99 for a 5.1oz bag): Smooth, Melting, Luscious. When you break the shell of a LINDOR truffle, that irresistible filling starts to melt and so will you. Available in 10 smooth, melting flavors.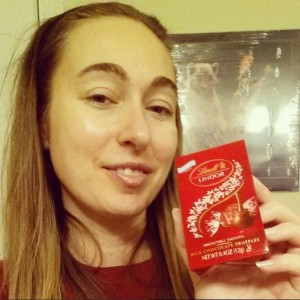 My thoughts: Delicious, creamy, and so delightful. The milk chocolate version is not my favorite, but it is still a real treat! My favorite are the white chocolate version – so decadent, it takes a while to eat just one!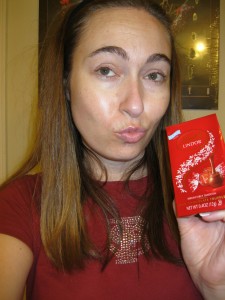 5. Dr. Scholl's For Her Cozy Cushions (Retail for $12.49): Help keep feet warm and dry while providing all-day comfort. Their multi-layer design helps insulate the foot while two plus layers provide extra cushioning. Cozy Cushions help keep feet dry by absorbing perspiration and offer superior support on hard surfaces.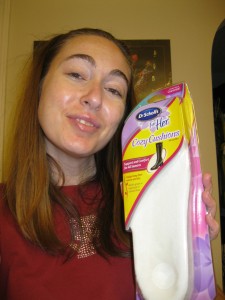 My thoughts: I have not had a chance to use these yet, as the temperatures in FL have not gotten down low enough where I think these would be great. Once it does, these will go in my boots or sneakers and be tested out for sure!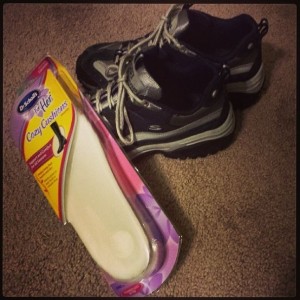 I loved being a part of this Rose Vox box and trying out the different products. I shared pictures and my thoughts on Twitter, Facebook, Instagram… thank you so much for letting me be a part of this!
*I received these products complimentary for testing purposes from Influenster.*