Last month I received a bottle of the NEW Purex Crystals Aromatherapy from Purex Insiders! I was so excited to try, since we already love Purex Crystals.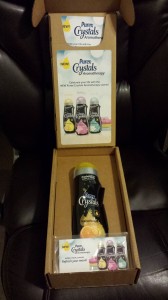 Purex Crystals Aromatherapy comes in three scents – Well Being, Energy, and Serenity and became available in mid-October. These are an in-wash scent booster that can stimulate your life! Express your mood with each unique aroma! They are energizing and long lasting with citrus and floral scents blended with essential oils.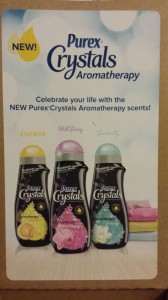 I received the Energy scent and wasn't initially happy I received it, but then I changed my mind because energizing is just what I needed from an in-wash booster! It really smells great after washing. I felt it lasts better on clothes that you hang dry versus those tossed in the dryer.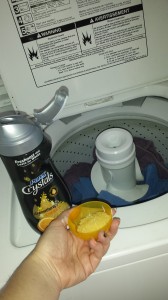 And, now for the giveaway!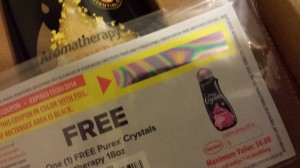 Jubar Sharing Giveaway
TWO lucky winners will each receive ONE Purex Crystals Aromatherapy Free Product coupon (up to $6)! The Jubar Sharing giveaway ends on 11/11/14 at 12:00am. If you win, you must respond within 24 hours with your mailing address, or a new winner will be chosen.
Enter in the Rafflecopter application below.
The Purex brand provided me with a sample of Purex Crystals Aromatherapy in exchange for a product review. However, all the opinions expressed here are my own.