I received the NEW Renuzit Pearls Scents to review from Purex! Always exciting to try a new product!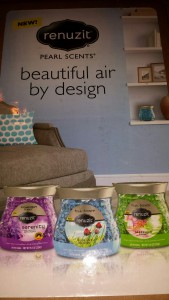 Product Information
The Renuzit Pearls Scents provide your home another depth of beautify with pleasing aromas. They have a new look designed to accent and highlight your home decor while providing long-lasting freshness. The Renuzit Pearls Scents are available in five aromas: Blue Sky Breeze, Serenity, Sparkling Rain, Tranquil, and Seductive Pineapple.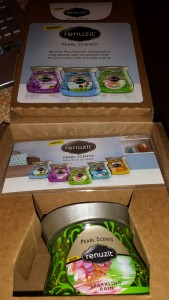 Personal Review
I received the Sparkling Rain scent of the Renuzit Pearls Scents. It is very fresh and pleasant, but also very strong. I had it in my bedroom, and then moved it to the bathroom, and wow was it overpowering. So, I moved it to an office, and again, very overpowering. I tried in our big open living area, and I think you would need 2 or 3 depending how big your area is. I might move it back to the bathroom connected to our bedroom…as that might be the best use and right space to enjoy the aromas. Hopefully this time I do not get overwhelmed! I'll definitely try a couple of the other scents.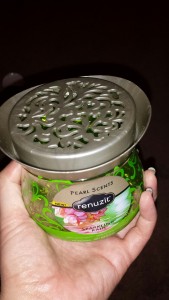 And, now for the giveaway!
Jubar Sharing Giveaway
There will be two winners who will each receive ONE Renuzit Pearls Scents free product coupon (up to $4). The Jubar Sharing giveaway ends on 5/31/15 at 12:00am. If you win, you must respond within 24 hours with your mailing address, or a new winner will be chosen.
Enter in the Rafflecopter application below.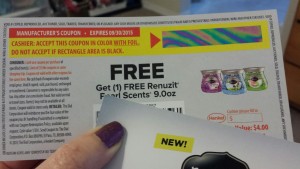 a Rafflecopter giveaway
The Renuzit brand provided me with a sample of Renuzit Pearls Scents in exchange for a product review. However, all the opinions expressed here are my own.