I received the NEW Renuzit Sensitive Scents by being a Social Insider! Always exciting to try a new product or three!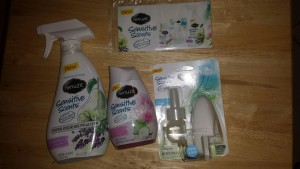 Product Information
The Renuzit Sensitive Scents provide long-lasting blooming scents without overpowering your senses. They can be enjoyed in a variety of ways: adjustable cones, universal scented oils, and trigger sprays. The adjustable cones last up to 4 weeks, perfect for small spaces, and are made with biodegradable gel. Te universal scented oil plug-ins universally fit in any Glade or Air Wick oil warming unit. The trigger sprays neutralize tough odors, musky fabrics, and other unpleasant smells with instant sprays action. These Renuzit Sensitive Scents are available in stores now.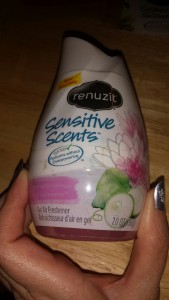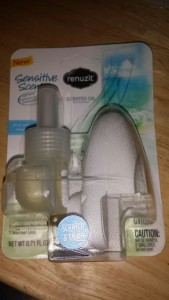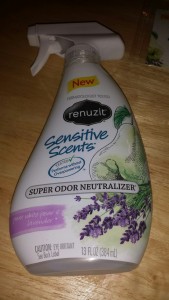 Personal Review
I received the Pure White Pear & Lavender Trigger Spray, the Pure Ocean Breeze Universal Scented Oils, and the Pure Watre Blossom & Cucumber Adjustable Cone. They all smell really great. My favorite scent is the Pure Ocean Breeze as it really has a light and wonderful smell reminding of being near the ocean. The adjustable cones are great for bathrooms. The universal oil scents are great for bedrooms, kitchens, bathrooms. The sprays are great to spray in the air and freshen a room or spray on fabrics.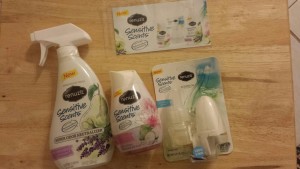 And, now for the giveaway!
Jubar Sharing Giveaway
There will be two winners who will each receive ONE Renuzit Sensitive Scents free product coupon (up to $5). The Jubar Sharing giveaway ends on 3/17/16 at 12:00am. If you win, you must respond within 24 hours with your mailing address, or a new winner will be chosen.
Enter in the Rafflecopter application below.
The Renuzit brand provided me with a sample of Renuzit Sensitive Scents in exchange for a product review. However, all the opinions expressed here are my own.