As a Purex Insider I get to try not only Purex products, but other products like Spellbinders Celebra'tions Collection! I was so excited to be selected to participate in this campaign, but I must admit I was a little underwhelmed by the samples when I first got them. That did change…but first…about the product.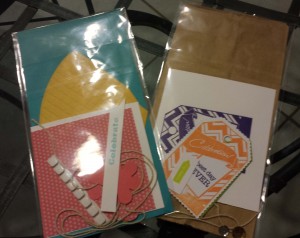 The Spellbinders Celebra'tions by Richard Garay is a complete collection of dies, stamps, paper, inks & accessories all coordinated to work perfectly together. Use them to create one-of-a-kind cards, gifts, scrapbook layouts & more.
I was provided with a kit that included with everything I needed to create two beautiful little projects, along with instruction sheets. One was to make the Celebrate Party Hat Card and the other was to make the Best Day Ever Treat Bag. I also received the Many Words pack of clear polymer stamps.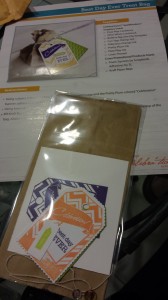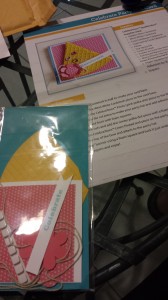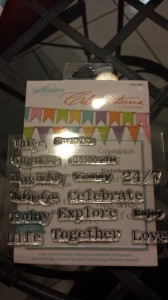 I made the Celebrate Party Hat Card first. Gathered up everything I needed, which most was provided other than some glue (luckily I had a small bottle). The instructions were easy to follow and in a short amount of time I created a hand-made card! Now that was fun! It was super cute!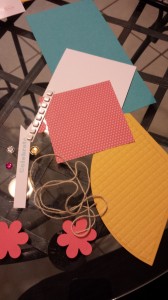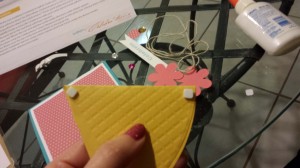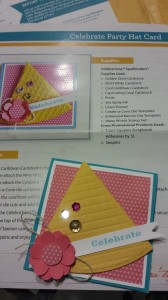 Then, I started the Best Day Ever Treat Bag. I could only start it, as I wasn't ready to fill it with treats to give to anyone. It was also easy to follow and quickly prepped. I don't really like it as much, but I do like the fact that I made it…and it's sort of cute. Just not colors I like much.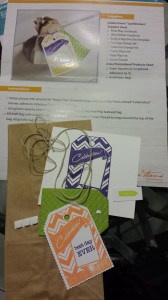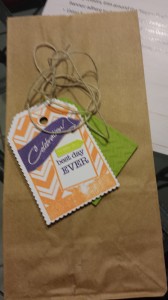 All-in-all these two little projects made me want to buy some to make for family and friends! These are pretty neat. I recommend checking out all they have to offer and getting some creations of your own, if you would like to share hand-made crafts with loved ones. As these are so easy to create and even expand upon to your imagination's content!
*The Spellbinders brand provided me with a sample of Spellbinders Celebra'tions Collection in exchange for a product review. However, all the opinions expressed here are my own.*