Back in September I had my 3rd House Party this year – Butterball Turketarian House Party! It ended up being a small party, but still fun to try the various Butterball Turkey products.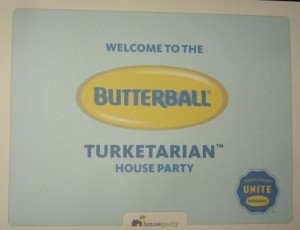 House Party and Butterball sent me the following:
$40 Visa Gift Card to buy Butterball Products
1 Butterball Apron
1 Butterball Cookbook
1 Plush Turkey Hat
1 Butterball Kitchen Timer
1 Butterball Frisbee
15 $1 off Butterball coupons
15 Butterball Footballs
15 Sets of 4 Butterball magnets
15 plastic Butterball plates
15 Butterball napkins
15 Butterball paper cups
15 Butterball reusable bags
15 Butterball App cards
Lots to share…so I put together goody bags for party goers and a few others. I purchased Butterball products – Turkey bacon, Turkey burgers, and Turkey Sausage. I was also able to buy buns! Woo.
I decorated with a fall leaves theme…and put around some Butterball logos.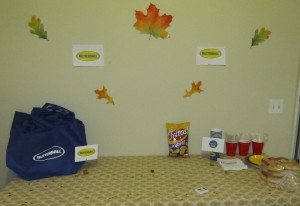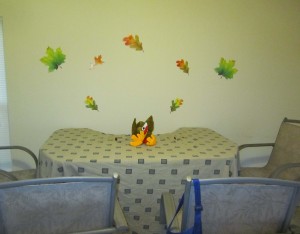 And, the party guests showed up…we cooked up the burgers and bacon and sausage for all to try. Guests brought some food to round out the meal.
The consensus was these Butterball Turkey products were pretty good, better than most thought they would be. We tried the Smoked Sausage and Queso Fundido as an appetizer (this was eaten right up, so I know everyone liked). We tried the turkey bacon with maple syrup and pepper just for fun (and everyone liked, but no one thought it tasted like pork bacon). And, we ate Buffalo turkey burgers or Wine Country turkey burgers with the sides guests brought. Those burgers were really tasty! Everyone was REALLY impressed how good those turkey burger recipes were.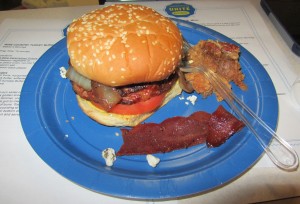 All in all a great house party…and always glad to share wonderful products with friends! Thank you House Party and Butterball.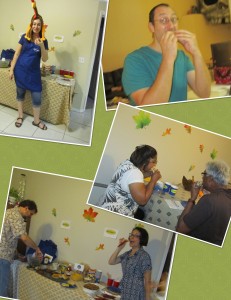 *All thoughts and opinions are my own…Butterball & House Party only provided the products listed and do not require a blog post.*