This month I tried to watch more weird and dark and scary movies.
Underworld (own/rewatch) – LOVE this movie! Vampire vs. Werewolves. A human holds the key. Need I say more?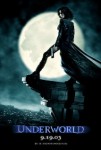 Silent Hill: Revelation – I was interested since I had watched the first Silent Hill. It was pretty good. I liked the concept of the one in the same, parts of the same story. No where near as creepy though as the first. Also, I did not see it in 3D, as we do not have a 3D TV. And, I liked that Kit Harrington was in it.
Dirt! The Movie – Documentary about Dirt! Honestly, I don't remember much. Guess it didn't move me like other documentaries.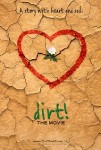 Breaking Upwards – A couple plans their own breakup. Now how well can that go? It was alright.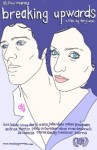 Tricks of a Woman – Turn an ugly duckling into a model. No problem. It's alright, it's watchable.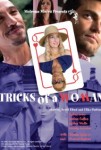 The Nightmare Before Christmas (own VHS-need DVD/rewatch) – Jack Skellington it tops when it comes to Halloween, but then he craves something more. Great movie!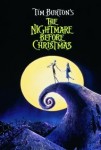 Upside Down – My boyfriend said someone recommended this movie to him. It was weird. About a world where two meet in the middle and are upside down from each other…due to the environments they cannot walk on each others. Does love conquer all? You bet your upside down buns it does!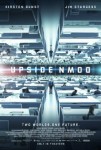 The Brass Teapot – This movie was weird…this movie makes you say…oh come on I'd have stopped already! They find a teapot that gives them money whenever they inflict pain on themselves…it's the miracle they have been needing…and then they find out it has a curse with it. Can they break it? Was it all worth it? Maybe, maybe not. I would not watch this movie again, but it was alright to watch once.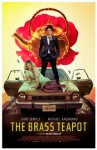 Escape from Planet Earth – Animated movie that we weren't sure about, but it was pretty cute. Aliens receive an SOS signal from Earth – a dangerous planet! I liked this movie.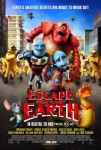 Clue (rewatch) – Sheesh, why don't I own this movie? Love it. That old who done it movie. Hehe. Do you know who killed the cook? What about the singing telegram girl? What about Mr. Body? So funny, so fun, so great!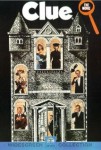 The Mummy (own/rewatch) – It combined a couple of my favorite things – Egypt and Brendan Frasier. Haha…I don't follow him like I used to, that's for sure. Anyway, Egypt, mummies, a curse, yep, it is my kind of movie.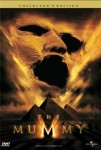 Underworld: Rise of the Lycans (own/rewatch) – This one is really good. Telling the story of the werewolves and their beginning.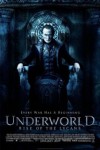 The Scorpion King (own/rewatch) – A dessert warrior must defeat an evil army, naturally by capturing the beautiful sorceress. I like this movie a lot.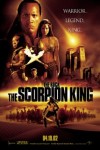 Shaun of the Dead (own/rewatch) – As you can see, I watch this movie often. "You got red on you." Really good zombie movie, even if you don't like zombie movies.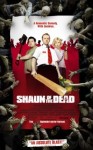 Cloudy with a Chance of Meatballs 2 – I really liked this and I want a pet Strawberry. I really, really, do, those things were ridiculously cute. Anyway, a really fun for the whole family animation. And, I recall liking the first one, too.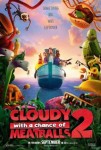 Had to add this last one on 1/30/14, when I realized I had actually gone to theater to see it…amazingly on Halloween. Heh.