June was a variety of movies that were on Netflix, in the theater, from Redbox, and owned.
Saharah - I never was too interested in this movie when it came out, but I felt why not, since I sort of like all the actors. It was entertaining and I do enjoy a good adventure movie. A bit ridiculous at times, but what adventure movie isn't?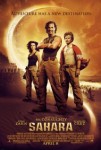 The Awakening - A movie about a girl in the 1920s that tries to disprove supernatural things, and she does really well, until she can't disprove one. I remember the beginning of the movie, but not the rest, so I hate to say that meant it wasn't that great, but maybe it did. Although, I do have this part of me that wants to rewatch to be sure.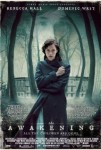 Bachelorette - Girls get asked to be bridesmaids for a friend they all used to make fun of back in college. Everyone learns something about themselves and each other. I liked it alright, but wouldn't be something I'll buy.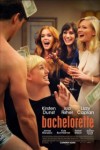 Shaun of the Dead (own/rewatch) – Oh, how I love this movie! Zombies, hilarity, reality, craziness, oh yes!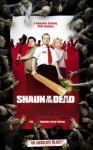 Nacho Libre (own/rewatch) – It's funny, but not my favorite, we own it, because Pete wanted it. Heh. Still, it's pretty good. An orphan boy dreams of being a wrestler…and one day, he becomes Nacho Libre!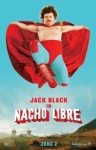 Cabin in the Woods – I won't lie that I first never wanted to watch this movie, then, only was interested because I saw that Chris Hemsworth was it in. Damn, was I in for a wild ride! This movie is crazy….gory…crazy and just so not at all what I thought. Definitely recommend this trippy movie.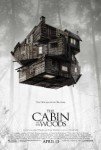 Hansel and Gretel: Witch Hunters (Redbox) – You know I wanted to watch this…but it was alright. I am always down for witch movies, vampire movies, and the like! I'd probably watch it again.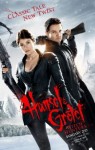 World War Z (Theater) – This was THE FIRST TIME I read the book before the movie came out. I bought the book for my boyfriend, because I thought he would like it, and he still has yet to read it (I bought Dec 2012 and it is now Jan 2014). I knew the movie and book were going to be different by the nature of the way the book was written, but I still would have liked the zombies to be the same kind of zombies. Also, would have liked a few more of the descriptive scenes in the book to have made their way into the movie. With that said, the movie was still very enjoyable and very tense. Sure some points weren't so believable, but when it comes to zombie movies, anything goes, right?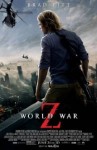 How to Live Forever - A documentary where the guy travels the world trying to figure out the secrets to a long life. It was pretty interesting.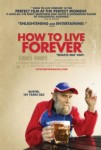 The Details - The cast was what interested me in this movie – Tobey Mcguire, Elizabeth Banks, even Laura Linny. Anyway, a pest problem sets off a crazy chain reaction of domestic tension, infidelity, and murder! Dark comedy…craziness…but, sometimes it still turns out alright.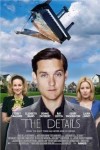 Idiocracy (own/rewatch) – This movie is ridiculously awesome and I do watch it a few times a year. It really makes one think about the correlations it makes to life. Ahhh, love it! "I like money."