To start the new year off right, I watched the equivalent of almost one movie a day! Wow. Pete did watch six of them with me. Which ones do you think they are?
Footloose (2011) – Watching this really made me want to watch the original. Maybe I have, but I sure don't remember. Anyway, I enjoyed this movie. It wasn't great to me, but it was enjoyable…and like I said really made me want to watch the original with Kevin Bacon.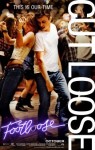 Love & Mary – This was super cute. Twin brothers…one Mary….however could this end up? Good twin, bad twin…oh you know which one will win!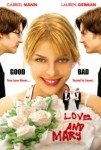 The Caller – I have to say, I had to read the reviews to try to understand the ending. And, when I found out there was a something made in UK some time ago….oh how I wanted to watch that, but could not find it. Anyway, this movie has a bit of time travel and spirits. Or is it just spirits? Hmm…good question. The ending leaves one a bit wondering, but it was definitely a thriller.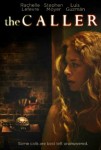 The Nature of Existence – This is a very neat introduction into thoughts about love, life, prayer, science, religion, etc. It goes through so many types of people and countries…it's just enlightening. There's a companion series to it…and I've watched it, too. This was a rewatch.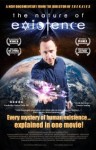 Crazy on the Outside – Well, I added it because of Sigourney Weaver and Tim Allen. It was alright. It was entertaining, it was predictable.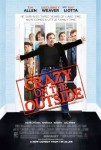 Morning Glory – So dang cute! I mean, seriously Rachel McAdams is just so cute! Finding it all…isn't that what we all just want?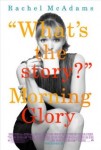 Casino Royale – Rewatch. It was tough, seems my DVD is scratched and most of it was skipping and just hard to watch. Ugh. Too bad, b/c I do like this movie. Grr.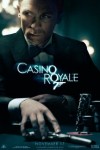 Love, Wedding, Marriage – Rewatch. I forgot I watched it, but I had. It's alright..I wouldn't call it the best chick flick…but Magic Mike sure looked good.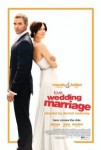 Ghost Adventures – I've seen the show, so I watched their beginnings. Unfortunately, I sure didn't pay  much attention to it. Hmmm….not fair to judge.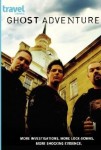 The Lorax – I liked this. It was neat, it was pretty. It was just a wild tale.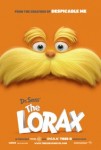 TinkerBell and the Secret of the Wings – My favorite TinkerBell movie yet! Really loved the Summer and Winter Fairies! And twin fairies… yep. I liked this one a lot!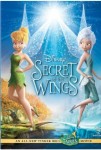 A Little Bit Zombie – This was quite goofy, quite unbelievable…quite B.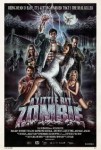 ParaNorman – So people were recommending this movie to us…so we watched it. I liked it, but I sure didn't love it like others were telling us. It got a bit goofy, but right, it's an animation…hah. Alls well that ends well.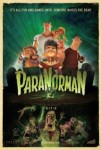 Quantum of Solace – Rewatch. Very enjoyable. Yep, own this one, too…and this time I was not disappointed by DVD scratches. Not sure why, but he's my favorite bond. I really need to see Skyfall!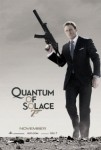 Remains – Freak accident…most of humanity turns into zombies. A few random survivors in a casino….it's a little bit crazy…and a little bit unbelievable…but then enough…that you watch the whole thing? I mean, I did. LOL. Of course, most die…but…you know…a couple survive.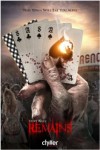 The Traveler – I saw Val Kilmer, and I thought what the heck. Twisted. A bit bloody. And, they sure get you thinking one way, when, ooooh it's another.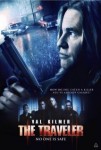 Last Holiday – I avoided watching this…cuz I'm a weirdo. I liked it. Very fun…love that she grabs life by the horns and then…it all works out. Ahhhh my kind of movie.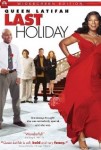 The Hole – Weird. Yep. Weird. Not really scary. Not really that thrilling. Just weird and all does end well.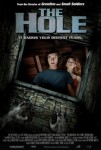 Emma – Rewatch. I think I watched it again, because I was looking up Clueless and realized it was based off this book. Definitely a like in my book. Classic and lovely.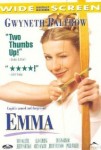 One for the Money – No Oscar winner here, and I'm not sure I believed her accent….but hey…I guess she can be a bondsman…and even learn to shoot. Love story is in there, but….it's rocky.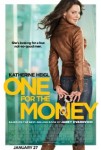 The Curse of King Tut's Tomb (Part 1) – Casper Van Dien…like seriously you know this is going to be so…..SCIFI! I mean, syfy!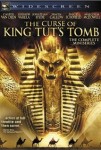 I Kissed a Vampire – One of those movies that was so painful, but yet I watched it to completion. Why? Because now I can say I watched a teenage vampire musical. Oh,  yes, I can.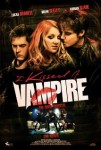 Everything You Want (Love Surreal) – Make believe boyfriend, check. Potential real boyfriend, check. All works out in the end after a weirdness, check!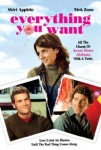 The Curse of King Tut's Tomb (Part 2) – I have to say…the end really got all syfy and a bit disappointing. And, I'm a sucker for Egyptian movies…even syfy ones. Hehe.
Planes, Trains, and Automobiles – ANNOYING. Pete was like you have to watch this. It's classic 80s comedy. Meh. Annoying is what it is…not believable either.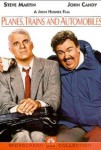 The Switch – I liked this, though it does get a bit slow, and then just fast-forwards insanely. And, ta da…they get together.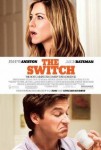 Iron Sky – Nazis on the dark side of the moon….trying to take over the Earth? Yes, please. Good concept, not perfectly executed. Worth a watch if this is something you like.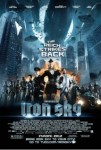 Snow White and the Huntsman – I really liked this version. And, I really liked Chris Hemsworth. I mean, I really liked this version it was a good story. Until the end, where we never get to see them living happily ever after! I mean come on this is a Snow White story, that's what we are supposed to see!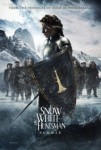 And, that's my take on the movies I watched in January!